We are in this together!
I have been a family photographer here in Fairwinds Stittsville for over ten years and thru the years I have been lucky to have captured so 
many special moments for my clients. 
Starting today, I am offering to take five minute 'Front Steps Portraits" of Fairwinds Stittsville residents.
After your quick session, I will send you a secure link for you to download the digital file of your portrait.
In exchange, I am asking you to make a good faith donation to Stittsville Food Bank through this Go Fund Me Campaign.
I will be posting these images on Facebook and Instagram using the hashtag #thefrontstepsproject.  Please share these posts. Let's spread the word! 
The purpose of this project is to bring us together when we might feel isolated.
The images will be taken OUTSIDE only and I will be at least 10 feet away from each family while capturing these photos. I ask that you not worry about wardrobe, this is not one of those sessions. This is a come as you are, let's capture your family together in front of your home. I want to see who you really are as a family.

Want to participate? Text 613-355-1990 or email to reserve your spot.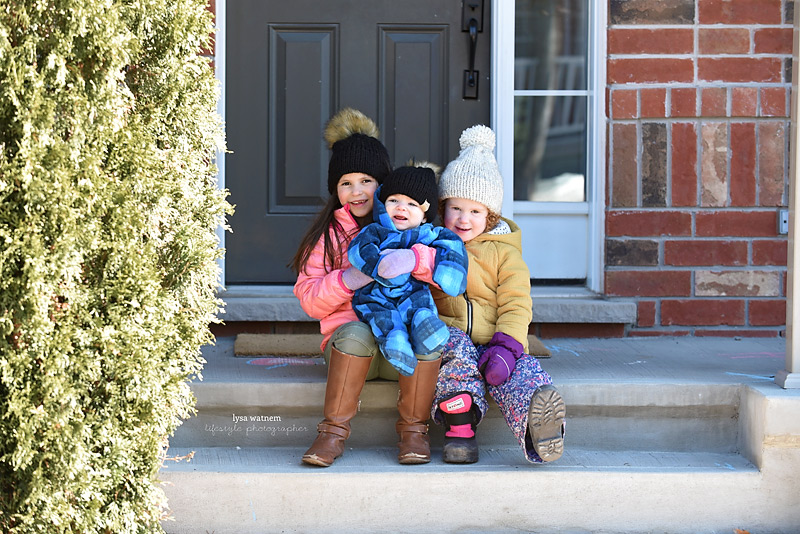 I am following in fellow local Photographer Mandy D'Aloisio's footsteps; thank you to her for bringing it to our community.
This project was started by Cara Soulia Photography in Boston I've decided to bring it to our community and I hope you'll participate.